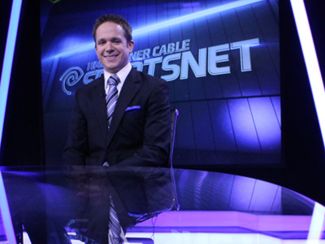 Lakers sideline reporter for Time Warner Cable SportsNet
Did you know?
Former Lakers guard Jordan Farmar once gave his Xbox to Trudell, on the condition that Trudell bring it on road trips to play FIFA soccer. Check out the complete story at Forum Blue & Gold.
Biography
Trudell, who has covered the Lakers since 2008, knows how important it is to be prepared when covering Los Angeles' most popular team. After all, as he puts it, Lakers fans are a "very smart and unforgiving" bunch.
That's why Trudell, who studied broadcast journalism at Northwestern University, puts so much effort into his work.
Before joining TWC SportsNet, he was a sideline reporter for for KCAL-TV. He also writes, podcasts, and hosts video content for Lakers.com.