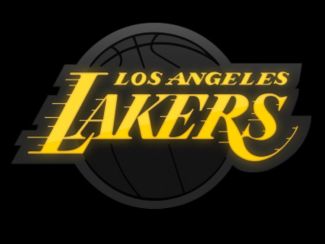 Bob MacKinnon will be the new head coach of the Lakers D-League franchise, the Los Angeles D-Fenders, the team announced Wednesday afternoon.
"Bob brings a successful coaching background to our franchise, winning at multiple levels and developing countless players at different stages of their careers," team President/CEO Joey Buss said in a statement. "Most importantly, Bob shares our vision of cultivating prospects who can deliver quality minutes for the Lakers and the NBA while also contending for an NBA Development League championship."
The North Carolina resident replaces Mark Madsen who was hired earlier this year to coach the D-Fenders before being promoted to Lakers developmental coach.
MacKinnon previously worked for the Lakers organization, where he worked as director of camps/regional scout between 2005 and 2008.
He most recently spent two seasons as head coach of the New Jersey Nets' D-League affiliate, Springfield Armor, where he helped five players earn a call-up to the NBA. MacKinnon also spent a year each as head coach of the D-League's Idaho Stampede and Colorado 14ers, where he won the 2009 D-League title.
"In four seasons in the NBA D-League, Bob has proven to have an understanding of the balance necessary to prepare players for the next level and win games," General Manager Glenn Carraro said in a statement. "Our developmental system will benefit from having Bob work closely with our prospects."
Overall MacKinnon has helped 12 different players earn NBA Call-Ups and develop seven players on assignment from NBA teams.
MacKinnon has more than 30-years serving as a coach, scout and consultant at a variety of levels including: the TianJin Rongcheng Gold Lions of the Chinese Basketball Association; Marshall; George Washington University; Notre Dame; North Carolina; and the United States Merchant Marine Academy.