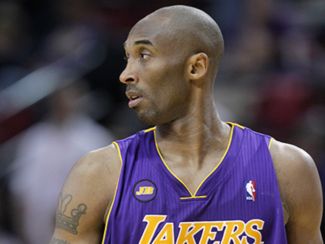 Kobe Bryant is in Brazil to watch the Confederations Cup soccer tournament. The Lakers great sat down with ESPN Brazil for an exclusive interview and touched on a number of topics.
In a wide-ranging interview, Bryant talked about LeBron James and the Miami Heat and their place in history, heaped praise on Brazilian basketball great Oscar Schmidt and insisted that Steve Nash has the skills to play professional soccer.
He also revealed that he discussed his Achilles injury with David Beckham, who suffered a similar injury, but recovered and later won a pair of championships with the LA Galaxy.
Bryant also shed some light on why he is so determined to return as good as ever.
"You have to allow yourself to think that (you might not be the same player) because it keeps you on edge, it keeps you motivated and it keeps you strong. I think for me, once I started hearing everybody else say 'well, maybe this is it, maybe it's just too much,' that's what really gave me the determination to see if I can prove them wrong."
... "You want to be able to go out on your own terms. You don't want to be forced out of the game because of an injury."
In discussing the Lakers, Bryant expressed optimism that the team could win next season with the same basic personnel, provided they added some younger legs and some length on the perimeter.
You can watch the entire interview here.