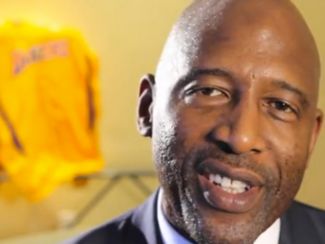 After 17 years of being in the league, Kobe Bryant is doing something I have never seen as a player or a basketball analyst.
Usually, when a star player accumulates as many miles as he has, you see him playing in a diminished role. The reason is that his body doesn't allow him to play like he used to, hence fewer minutes. But that's NOT the case with Kobe.
Kobe seems to have taken a page from the greats: Michael, Magic and Bird, and taken it to another level … It is a testament to his dedication to his craft; the dieting, the training, time taken to study the films and understand every aspect of the game. And most importantly, that mental focus, toughness, and talent gives him the ability to command his team to victory. Like the greats, Kareem, Russell and The Big "O" Oscar Robertson, he has that unique ability to lead by example, which enhances his teammates' play.
So enjoy it. I know I will.
'Til next time,
Big Game
Big Game James Worthy is an NCAA champ, 3-time NBA champ and an MVP with the Los Angeles Lakers, a Hall of Famer, philanthropist and an analyst for Time Warner Cable SportsNet. For more information or to contact Big Game for an appearance visit www.jamesworthy42.com/contact.
You can follow him on Twitter @James_Worthy42 or on Facebook at Facebook.com/JamesWorthy42.